MUSO's data provides deep insights into audience demand for film and TV content across unlicensed streaming and networks. In our latest article, Andy Chatterley MUSO's CEO highlights and comments on some of the interesting trends observed in the most recent film piracy audience data.
April saw significant levels of combined streaming and torrent piracy across key titles, with The Batman 2022 having the largest piracy spike on April 18th, the same day it was made available digitally on HBO Max.
Spider-Man: No Way Home 2021 is still proving incredibly popular globally and is now the second most pirated film of all time in MUSO's data behind Avengers: Endgame 2019.

Top 10 films, April 2022, streaming & torrent. Data from MUSO.com
Windowing and release strategy is a hotly debated issue for the film industry since schedules were adapted to counter COVID-19 restrictions.
MUSO's piracy data can provide insight that helps our customers maximise revenue by understanding the optimum release window through comparison of piracy trends against the release strategies of similar titles.
An example of this can be seen when analysing 3 recent titles; The Batman 2022 which had a 45 day theatrical window, Spider-Man: No Way Home 2021 which had an 87 day window and Eternals 2021 which had a 70 day window.

Piracy post theatrical release, streaming & torrent. Data from MUSO.com
By comparing the initial period after the first theatrical release for each film, we can see that piracy demand for Spider-Man: No Way Home 2021 was consistently high during the theatrical window. This was followed by an even greater piracy spike when it became available on VoD 87 days later.

Spider-Man: No Way Home 2021. Piracy post theatrical release, streaming & torrent. Data from MUSO.com
During a theatrical window we typically only see low quality cam-rip copies being made available in piracy networks. These cam-rips are often recorded in the cinema, with bad sound and picture quality, providing a substandard viewing experience.

So when piracy demand continues to be high in the theatrical window, it often indicates a huge box-office hit, because the cam-rip version does not satisfy the viewer's experience and therefore revenues can be maximised through a longer theatrical release. This was the case with Spider-Man: No Way Home 2021, which is the only Hollywood release since 2019 to top $1 billion at the global box office (at the time of writing) and is already the 6th highest grossing movie of all time.

Eternals 2021. Piracy post theatrical release, streaming & torrent. Data from MUSO.com
Wider analysis of the theatrical roll-out and marketing strategy would be necessary to understand exactly what fuelled so many people to watch the film via piracy on its digital release but not during the theatrical window. MUSO's data can help distributors and studios understand the outcomes of similar release strategies.
The Batman 2022, has been hailed as one of the biggest hits of 2022 and is currently the second highest-grossing film of the year, despite a shorter 45-day theatrical window the movie has already grossed over $770 million. Piracy in the theatrical window was lower than one might have expected but started to measurably increase towards the end of the theatrical window. This indicates that demand for this title was growing within this period, and not declining as we saw with Spider-Man: No Way Home 2021. The film spiked in piracy demand when it was available to stream digitally and became the most popular film in piracy networks in April.

The Batman 2022. Piracy post theatrical release, streaming & torrent. Data from MUSO.com
This is clearly a successful campaign with impressive box office revenue but the data shows growing demand in piracy during the theatrical window, which may suggest that a longer window could have sustained further box-office revenues.
Switching to look at MUSO's overnight torrent data from May 22nd to June 4th it is Uncharted 2022, Everything Everywhere All At Once 2022 and Memory 2022 that all show similar high demand via the torrent network.

Top 10 films, May 22 to June 4 2022, torrent only. Data from MUSO.com
Uncharted 2022 is the big budget blockbuster based on the video game franchise starring Tom Holland, Mark Wahlberg and Antonio Banderas. The movie had its largest piracy spike on April 23rd 2022, a few days before its digital release and has proven popular with piracy audiences since, largely driven by demand from the United States.
Everything Everywhere All At Once 2022 is an absurdist science fiction comedy-drama film written, directed, and co-produced by Dan Kwan and Daniel Scheinert which saw its first significant spike on the torrent network on May 17th, well ahead of its digital streaming debut in June. Box-office revenue for this title is currently at $76m, 3 times its budget. With a Rotten Tomato score of 97%, the piracy demand is pointing to what might become the standout indie hit of the year and a potential Oscar nomination.
In our May film article, we highlighted Blacklight 2022 a film where Liam Neeson plays a shadowy government agent. This month Memory 2022 is yet another stereotypical Liam Neeson film, where he stars in a crime thriller as an expert assassin caught up with the intelligence agencies.
Both these titles have been panned by critics and arguably underperformed at the box office yet both titles are overperforming with piracy audiences. We can also see this audience trend in Rotten Tomatoes: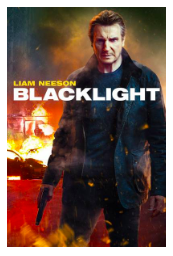 Blacklight 2022:
8% Critics score
82% Audience score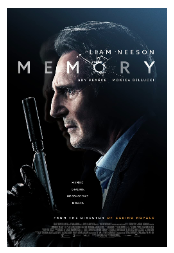 Memory 2022:
30% Critics score

81% Audience score





Piracy audience demand data is indicating a bigger audience for both these films than the initial box-office suggests. Perhaps marketers and cinema's release strategies were swayed by the critics reaction but the audience demand indicates a missed opportunity.

MUSO's piracy data reveals insight into the global consumption of over 200,000 films and TV titles. To find out more about how MUSO data is being used to drive marketing, content acquisition, commissioning and licensing please contact contact the team at hello@muso.com
ABOUT MUSO
MUSO is a data company that provides the most complete and trusted view of unlicensed media consumption and global piracy demand. MUSO's unrivalled dataset measures a vast high intent audience that is not influenced by licensing restriction or platform bias. Whether protecting IP or building winning content strategies, MUSO helps companies make better decisions that drive performance, ROI and value.