MUSO Discover audience data measures consumption of over 200,000 films and TV shows in 242 countries and regions. This article looks at some of the trends and insights observed in January and February 2022 data.
MUSO has seen an increase of 53.7% year on year for film piracy when comparing January 2021 to January 2022. This increase has been driven by the steady release of previously postponed films and we anticipate these trends to continue throughout the year.
Spider-Man: No Way Home 2021 was the most popular title with piracy audiences in January. This title is now the 9th most pirated movie since MUSO's consumption data began in July 2019, despite it only being available in piracy networks for 3 months.

Top 10 pirated films Jul 2019-Jan 2022, streaming and torrent. Data from MUSO.com.
When looking at the torrent network between January 30th and February 27th, The King's Man 2021 has shown strongest demand, with a sharp spike in piracy on February 9th, the day it was made available to legally stream in the UK, Ireland, Japan and South Korea.

Top 10 film torrent downloads 30th Jan to 27th Feb 2022. Data from MUSO.com.
The global appeal of The Kingsman franchise is evident by the geographic distribution of the piracy audience. The lack of a simultaneous global digital release day, means that viewers in countries like The United States could only access The King's Man 2021 via the piracy networks where an HD streaming version was available, or cinemas, up until its streaming debut in the US on February 18th 2022.

The King's Men 2021 global piracy demand, 7th-27th Feb 2022. Data from MUSO.com.
Looking at the torrent data between 11th and 17th February, two titles, Marry Me 2022 and Kimi 2022, show strong audience demand.

Top 10 film torrent downloads,11th-17th Feb 2022. Data from MUSO.com.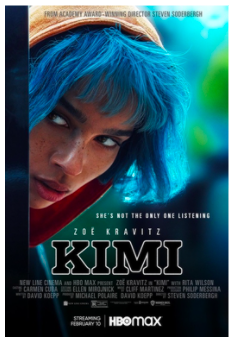 Kimi 2022, the Steven Soderbergh directed thriller starring Zoe Kravitz had its initial release on February 10th in the US and has proven popular via the torrent network.
Marry Me 2022, starring Jennifer Lopez and Owen Wilson was released in the United States theatrically and simultaneously on Peacock Premium on February 11th, it became available via the torrent network on the same day.
Demand for both titles was largely driven by US audiences with Marry Me 2022 over-indexing by 129% compared to the rest of the world.

Top 10 film torrent downloads Indexed demand, US vs Global, 11th -17th Feb 2022. Data from MUSO.com
Jackass Forever 2022, is the most over-indexing title in February's US torrent data, with audience demand 159% higher than the global average. Released theatrically on February 4th, early cam-rip torrents are feeding the piracy demand.
Over the weekend of February 7th, Jackass Forever 2022 topped the North America box office with an estimated $23.5m and grossed an additional $5.2m in nine international territories, making it first and one place above Spider-Man: No Way Home 2021 in the worldwide box-office chart for that weekend.
As there is currently no streaming release date (at time of writing) for Jackass Forever 2022, this could result in continued strong box office takings. Viewers could be forced to watch the film theatrically, to get the best viewer experience, rather than watching a low-quality cam-ripped copy.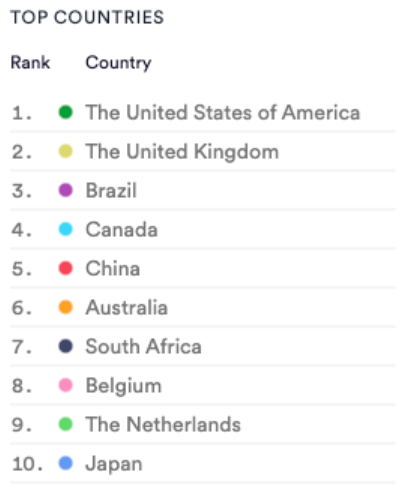 Top 10 countries by torrent demand, Feb 2022. Data from MUSO.com.
MUSO's piracy data reveals insight into the global consumption of over 180,000 films and TV titles. To find out more about how MUSO data is being used to drive marketing, content acquisition, commissioning and licensing please contact the team at hello@muso.com
ABOUT MUSO
MUSO is a data company that provides the most complete and trusted view of unlicensed media consumption and global piracy demand. MUSO's unrivalled dataset measures a vast high intent audience that is not influenced by licensing restriction or platform bias. Whether protecting IP or building winning content strategies, MUSO helps companies make better decisions that drive performance, ROI and value.
MUSO technology helps rights-owners measure and protect their content from piracy.