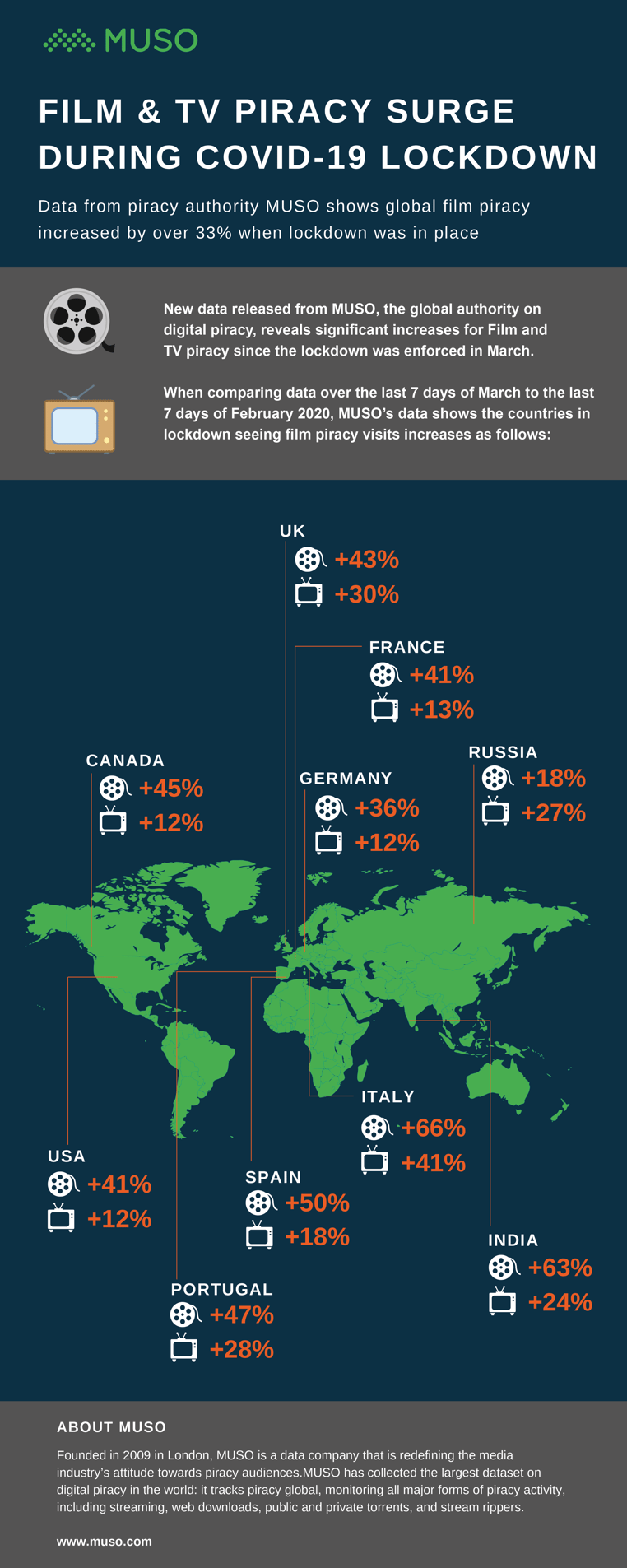 Contact MUSO today to find out more about data driven content protection.
---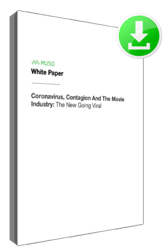 MUSO has published a new white paper; Coronavirus, Contagion And The Movie Industry: The New Going Viral. In this paper, we discuss the impact of the Coronavirus pandemic on illegal streaming, the movie industry and box office revenues. Download the white paper to find out more.
ABOUT MUSO
MUSO collects data from billions of piracy infringements every day to help entertainment companies and rights owners see a bigger picture. With an unrivalled data platform, digital content database covering 196 countries, millions of measured devices and billions of piracy pages continuously tracked, MUSO empowers entertainment companies and rights holders to win against digital piracy. Clients can easily discover the total extent of piracy using a unique data set and build better intelligence to protect their digital content more effectively, as well as connect with audiences to unlock new revenue streams.