New data released from MUSO, the global authority on digital piracy, reveals significant increases in Film and TV piracy since the lockdown was enforced in March. When comparing data over the last 7 days of March to the last 7 days of February 2020, MUSO's data shows the countries in lockdown seeing film piracy increase. Download the infographic below for full data and details.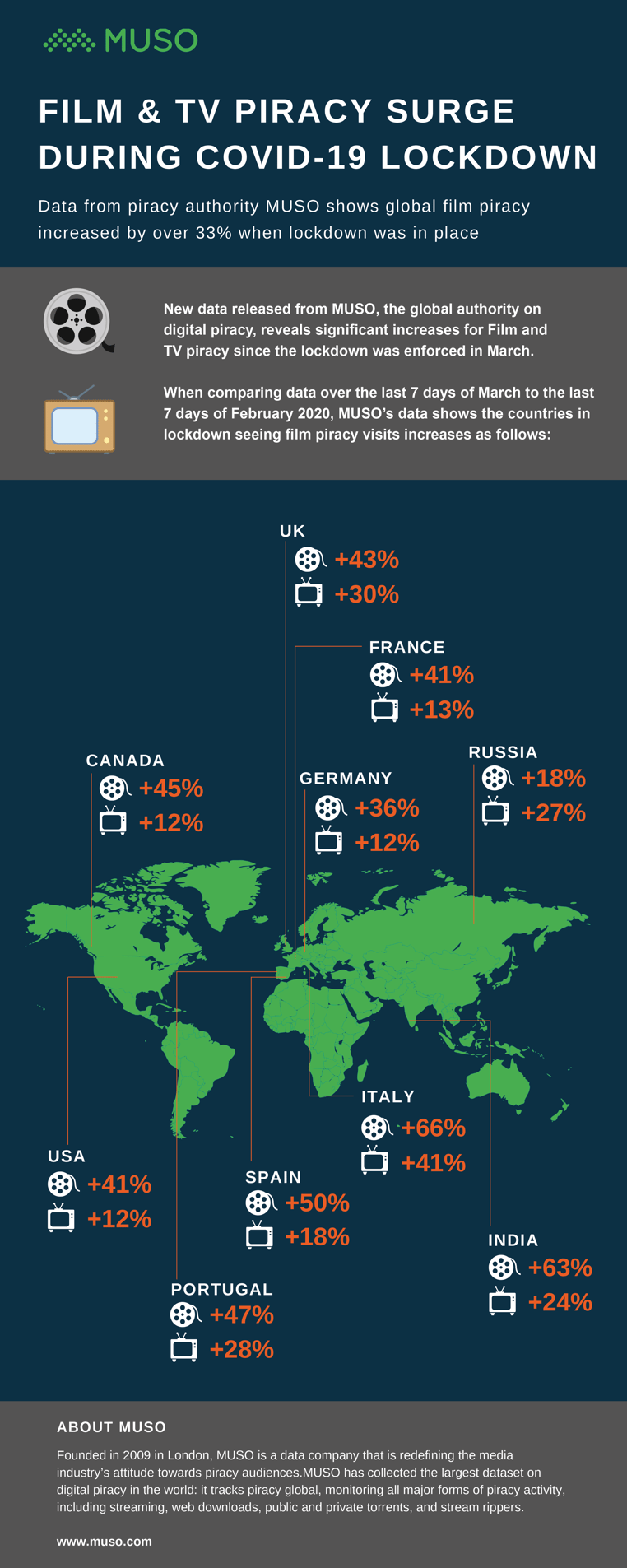 Contact MUSO today to find out more about data driven content protection.
---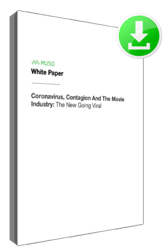 MUSO has published a new white paper; Coronavirus, Contagion And The Movie Industry: The New Going Viral. In this paper, we discuss the impact of the Coronavirus pandemic on illegal streaming, the movie industry and box office revenues. Download the white paper to find out more.
ABOUT MUSO
MUSO is a data company that provides the most complete and trusted view of unlicensed media consumption and global piracy demand. MUSO's unrivalled dataset measures a vast high intent audience that is not influenced by licensing restriction or platform bias. Whether protecting IP or building winning content strategies, MUSO helps companies make better decisions that drive performance, ROI and value.