MUSO Discover provides the most complete and trusted view of piracy audience data measuring unlicensed streaming and torrent consumption of over 135K+ film and TV titles globally.
MUSO's data for January 2021 revealed that True Beauty was the most in demand unlicensed streaming TV series globally. True Beauty is a South Korean TV show about a high-school girl who transforms herself into a goddess after being bullied.



January 2021 TV titles unlicensed streaming demand. Data from MUSO.com
Airing on December 9th 2020, with the final episode broadcast on Feb 4th 2021, demand for True Beauty was 77% higher than any other TV series in January and reflects a global trend of interest in South Korean culture.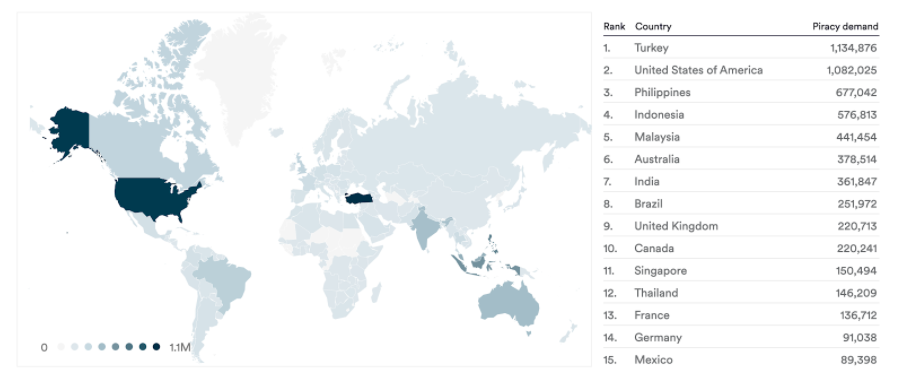 January 2021 global demand for True Beauty by country. Data from MUSO.com
Mr. Queen, another South Korean TV show, appears 4th in MUSO's global streaming data for January 2021. Like True Beauty this show was originally aired on the South Korean cable channel tvN. The first episode of Mr. Queen was broadcast on December 12th with the final episode airing on Feb 14th 2021.
Mr. Queen also has global appeal with highest demand from the US.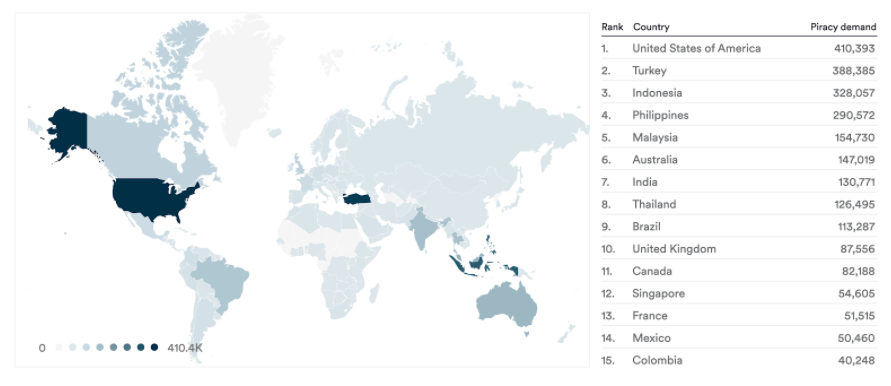 January 2021 global demand for Mr. Queen by country. Data from MUSO.com

This trend was evident back in August 2019 when MUSO's data revealed that Hotel Del Luna, another tvN show, was the most in demand unlicensed streaming title of that month.
Hotel Del Luna was acquired by Netflix globally (excluding South Korea) after its release and a US remake was announced on June 24th 2020, almost a year after it first appeared in MUSO's piracy data.
MUSO Discover is a powerful predictive tool and provides early indication of global hits and content trends, often before they are available via other channels and this is highlighted in MUSO's January 2021 data for True Beauty and Mr. Queen.
With such high global piracy demand MUSO anticipates a forthcoming bidding war over the rights for these shows.
To try MUSO Discover for yourself contact the team at hello@muso.com
ABOUT MUSO
MUSO is a data company that provides the most complete and trusted view of unlicensed media consumption and global piracy demand. MUSO's unrivalled dataset measures a vast high intent audience that is not influenced by licensing restriction or platform bias. Whether protecting IP or building winning content strategies, MUSO helps companies make better decisions that drive performance, ROI and value.