MUSO's audience data reveals pronounced regional trends that are used to identify popular titles and genres and to inform content acquisition and commissioning strategies
In this article, we highlight some of the geographical trends seen in MUSO's September 2021 film audience data and the most up-to-date torrent activity.
Film piracy in Germany has seen a sharp increase across 2021. MUSO measured a 55% increase in demand when comparing January to March with August to September 2021.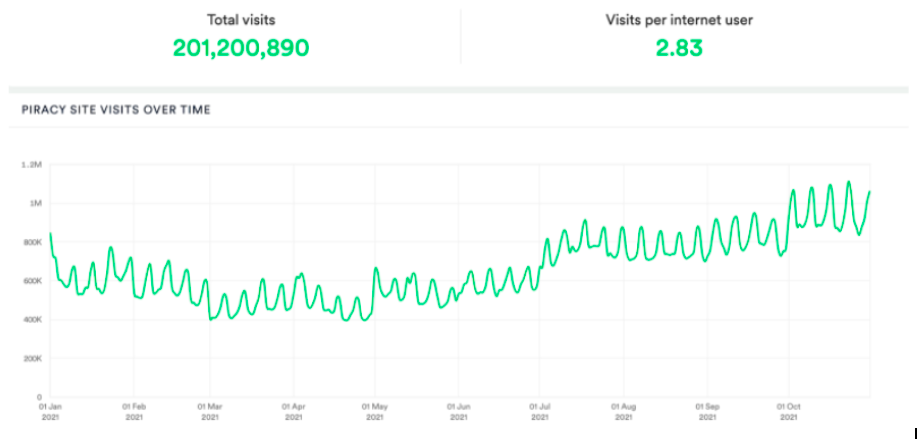 Germany film piracy site visits January to October 2021. Data from MUSO.com
MUSO's film piracy data highlights Germany's love of the horror genre with three horror movies in the top 10 titles for September 2021.
Measuring unlicensed downloads and streaming visits, Spiral: From The Book of Saw 2021 was Germany's sixth most popular film title in September. However, the title was over 15 times more popular in Germany when compared to the rest of the world. Germany accounted for 37% of global piracy for this title with 97% of demand coming from unlicensed streaming websites.

Top 10 film titles Germany indexed relative to global demand, torrents & streams, September 2021. Data from MUSO.com
The horror, mystery, thriller and crime genres all over-index in Germany when compared to the European average.

Top 10 film genres Germany indexed relative to European demand, torrents & streams, September 2021. Data from MUSO.com
Escape Room: Tournament of Champions 2021 has been a huge hit with unlicensed audiences. The film is the fourth most popular title globally with Germany ranking third in the top 10 countries for torrent and streaming demand.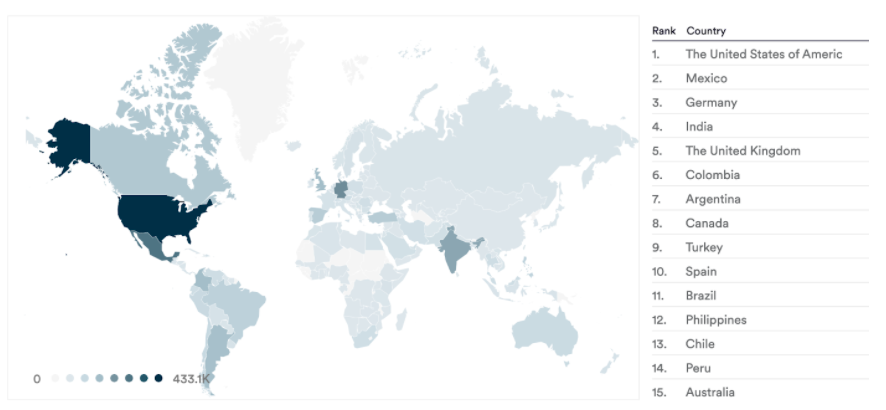 Escape Room: Tournament of Champions 2021 demand by country, torrent & streams, September 2021. Data from MUSO.com
Moving from Europe to Latin America we see more interesting local consumption trends.
In Argentina unlicensed demand for Cry Macho 2021, the Clint Eastwood western, over-indexes by 124% compared to the global average. The film is placed tenth in Argentina's most pirated films list for September.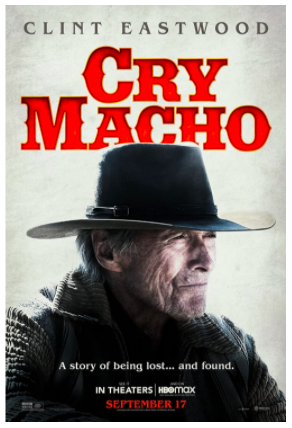 In September 2021, the western genre over-indexes in Argentina by 60% compared to the global average.
Top 10 indexing film genres in Argentina, torrents & streams, September 2021. Data from MUSO.com
Elsewhere, Mexican animated title Eggs Run 2021 and Costa Rican produced A un paso de mí 2021 are in demand with unlicensed audiences across the whole LatAm region.
While the top 100 films in MUSO's September data are predominantly occupied by US productions, MUSO is also seeing a marked increase in demand for Indian titles, with three films inside the top 50.
Bell Bottom 2021, an Indian-Hindi action thriller is in 42nd place, while Bhoot Police 2021 and Annabelle Sethupathi 2021, both Indian horror-comedy films, are the 47th and the 50th most popular titles globally with unlicensed audiences.

Top 10 countries ranked by demand for Indian film productions, September 2021. Data from MUSO.com
Moving to MUSO overnight torrent data for the period 19th to 24th of November, Venom: Let There Be Carnage is the most popular title with torrent audiences, following its SVOD release on November 23rd.
Top 10 films, torrent only, 19th-24th November 2021. Data from MUSO.com
Overnight torrent data provides fascinating insight into the ebbs and flows of piracy demand. These changes can now be tracked in Deadline Hollywood, which publishes a weekly overview of the top ten torrented films and TV shows based on data provided by MUSO.
MUSO's piracy data reveals insight into the global consumption of over 168,000 films and TV titles. To find out more about how MUSO data is being used to drive marketing, content acquisition, commissioning and licensing please contact the team at hello@muso.com
ABOUT MUSO
MUSO is a data company that provides the most complete and trusted view of unlicensed media consumption and global piracy demand. MUSO's unrivalled dataset measures a vast high intent audience that is not influenced by licensing restriction or platform bias. Whether protecting IP or building winning content strategies, MUSO helps companies make better decisions that drive performance, ROI and value.