Another week, another streaming service launched. The most recent entry into the mix is Google's YouTube, which has announced a music streaming service offering both videos and audio tracks for $9.99 month, as well as a free ad-supported option – YouTube Music. While there are plenty of streaming options already available for music fans – Spotify, TIDAL, Amazon, Deezer, Apple Music, SoundCloud and Google Music, to name just a few – YouTube's USP is its huge catalogue of community-created tracks and videos which will all be available in the new service, potentially allowing greater discovery of new artists and 'unofficial' remixes than its competitors can provide. In a blog post, YouTube Music product manager Elias Roman says:
"… YouTube was made for watching, which meant fans have had to jump back and forth between multiple music apps and YouTube. Those days will soon be over. On Tuesday, May 22, we'll begin rolling out YouTube Music, a new music streaming service made for music on top of the magic of YouTube: making the world of music easier to explore and more personalized than ever. Whether you want to listen, watch or discover, it's all here."
This makes complete sense. YouTube is already a hugely popular website – according to its website it has one billion users, which equates to a third of the internet – and this news is likely to result in a high conversion rate to the streaming service for music fans who want more freedom over the content they watch and listen to. Historically, consumers have found their own ways to have YouTube content available on the go. Our 2017 Global Music Piracy report shows that, in 2017, stream ripping was the third most popular method of accessing pirated music content, being responsible for 15.7 billion visits throughout the year. While this form of piracy dropped in the second half of the year (it was down 34 percent) – most likely down to the fact that the leading global stream-ripper site, youtube-mp3.org was shut down in September – it's still a massively popular way to get unauthorised access to content.
Read our blog: ANTI-PIRACY REVOLUTION CONTINUES FOR GLOBAL MUSIC AND FILM ARTISTS
Given there's clearly already a very engaged audience, and one that wants to have access to YouTube when and how they want, I think YouTube Music will prove popular. There is, however, a drawback, in that YouTube's audience errs on the young side, with 18-34 year olds constituting its most active user-base. We recently conducted a survey about how and why people pirate content (more details coming soon!) and found that more than half (54 percent) of people in this age group who had pirated music content, did so because they didn't want to pay even more for accessing content than they already do for other services. So, it remains to be seen whether YouTube Music can convert this audience at $9.99 a month or if they will be happy to put up with ads. What also remains to be seen is if the launch of YouTube Music might be the final curtain for Google's own music service, Google Play Music, given that it's unlikely to be sustainable to run both.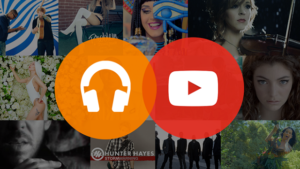 Of course, YouTube Music's main driver is likely to be commercial, rather than the reduction of internet piracy, but there is clearly a big audience out there that is being ignored for various reasons. The vast majority of people who access content through illegitimate means do so because they are fans. It's precisely this high-intent audience that advertisers and marketers are keen to access. Rather than ignoring them and worse, vilifying them, more thought needs to put into how they can be converted to become legitimate consumers.
It will be interesting to see if YouTube Music impacts piracy numbers, particularly if we see a further drop in streamripping activity. We'll be eagerly awaiting it's full rollout so we can dig into the numbers but while we wait if you're interested in finding out more about piracy trends in your region, get in touch!