Piracy audience data can be controversial in some circles. The concept that there is real tangible value in understanding unlicensed audience consumption is counter-intuitive to some, but audience data is one of the most valuable metrics to the entertainment industries.
Piracy data, when combined with licensed consumption, reveals a truer picture of demand; how many eyeballs actually consumed the content. It shows us data early, often where titles are not yet legally available, or they are still at the theatrical stage. Perhaps most importantly, piracy data shows us hits, before they happen or before the mainstream becomes aware of them.

MUSO has over 125,000 film and TV titles in its dataset and allows a deep exploration via a multitude of taxonomies.

Rather than examining the top titles by the number of torrent downloads or visits to streaming sites, this article is using MUSO's Demand Index metric to reveal some unexpected hits and trends within TV Streaming Piracy. MUSO's data reveals that 92% of all TV piracy visits are via streaming sites.
MUSO's Demand Index measures the degree to which a given title over or under indexes within a country compared to global demand. This allows comparison between regions and shows, and whether a title is more or less popular in a country, eg. is The Queen's Gambit more popular in the USA vs Europe or Russia etc. by relative demand.
Before we look beneath the surface, this is MUSO's data on the most popular TV titles globally in streaming piracy from August to Oct 2020.

Data from MUSO.com
The Queen's Gambit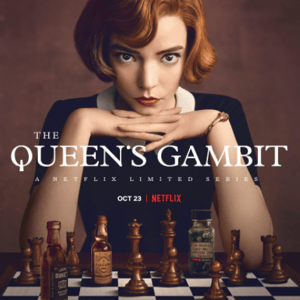 The Netflix series, released on October 23rd, is set during the Cold War era, where orphaned chess prodigy Beth Harmon struggles with addiction in a quest to become the greatest chess player in the world. When examining MUSO's streaming piracy data for Oct 2020, Russia & Turkey both show high demand and high over-indexing. In Russia, where Netflix has very low subscriber numbers (approx. 140,000 subscribers out of a population of 144.5m) it is more popular by 278% than it is globally. Conversely, the show under-indexes in the USA and it was 31% less popular in the US compared to the rest of the world.
While Russia has traditionally had a centuries long love affair with chess, and the popularity of The Queen's Gambit there seems wholly unsurprising, Turkey might at first seem an outlier. But consider this: in just over a decade, Turkey has seen an exponential growth of registered chess players from 30,000 in 2005 to 770,000 today. That's an extraordinary 2466% rise in interest that may have gone largely unnoticed in the West. Sometimes, piracy can tell us things that have been hiding in plain sight all along.
All or Nothing: Tottenham Hotspur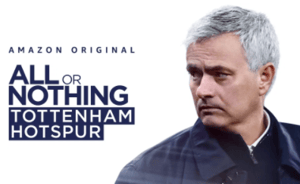 Amazon Prime's All or Nothing: Tottenham Hotspur, Released on August 31st is a sports documentary series focusing on the 2019–20 season of the London football club Tottenham Hotspur. During September it had the highest demand index in South Korea, where star player Son Heung-min originates from, with 2394% more demand when compared to global demand and had higher relative demand than the UK where it was still 162% more popular than the rest of the world.
The show takes place during the transition of the ex-manager Mauricio Pochettino, who is Argentinian, and Jose Mourinho, who is Portugese. This reflection of the managerial change is also revealed in the piracy data, as Portugal had 211% more demand compared to global demand and Argentina was 1571% less interested in the show compared to the rest of the world!
Last Week Tonight with John Oliver - Season 7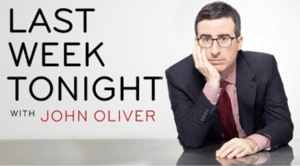 John Oliver's Emmy-winning satirical look-back on news, politics and current events was the 16th most popular show in the US between August and October 2020 by volume and understandably 174% more popular in the US versus the rest of the world.
But this show has an almost global appeal. When looking at relative piracy demand it is more popular in New Zealand, Slovenia, Uganda and Malta than the USA and also performing well in countries like Poland, South Africa, Norway, Greece, Portugal and Australia. Globally, this show is outperforming all others in the same genre of Comedy+Talk by more than 10 to 1. The show is also holding its own across all other genres - unusually for a show of this nature it is in the top 50 of all TV titles pirated globally, proving more popular than many of the big TV series of the year. 2020, it has to be said, has been a year unlike any other when it comes to the news, so its popularity might not be entirely surprising, especially given the recent US Election.
The Real Housewives of Potomac - Season 5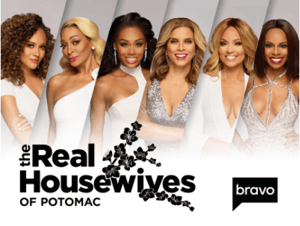 Season 5 of the Real Housewives franchise continues to expand across America, with this edition landing in a community of rolling hills and gated mansions just up the Potomac River from Washington, D.C. This is, perhaps somewhat surprisingly, a massive hit in streaming piracy terms.
In the UK this is the 5th most streamed TV show and the most over-indexing title averaging 631% more in demand in the UK than globally between August and October 2020. It is also over-indexing significantly in Canada, Netherlands, Kenya, Ghana and Zambia.
In the UK the show is available on Amazon Prime and on Hayu one day after it airs in the United States. This title, like many others in MUSO's piracy data, presents a real opportunity for customer activation and acquisition from the piracy audience.

Conclusion:
Piracy is a complex ecosystem and whilst it is important to maintain the most appropriate kind of content protection for a specific title or media, there is much deep insight to be gained from measuring and analysing this global audience. It is often the case that hidden away amongst the obvious blockbusters are titles that indicate under exploited opportunity or hitherto unexplored trends.
To find out more about MUSO Discover contact:
About MUSO
MUSO is a data company that provides the most complete and trusted view of unlicensed media consumption and global piracy demand. MUSO's unrivalled dataset measures a vast high intent audience that is not influenced by licensing restriction or platform bias. Whether protecting IP or building winning content strategies, MUSO helps companies make better decisions that drive performance, ROI and value.