MUSO, the authority on digital piracy, has revealed that the publishing sector saw a significant rise in the number of visits to illegal channels, from 19.66bn in 2017 to 21.83bn in 2018, a rise of over 11%, whilst many other sectors saw an overall year on year decline.
That number equates to 6.48 visits for every internet user for publishing piracy.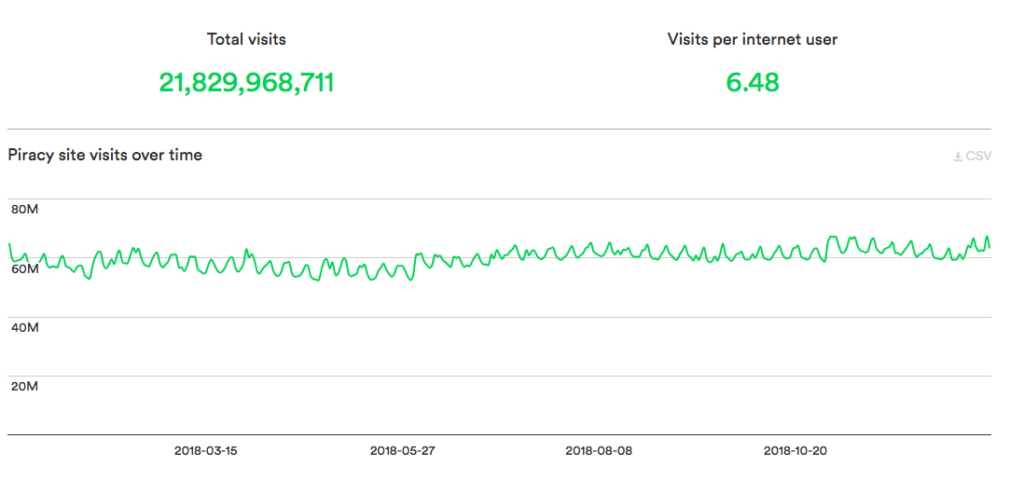 Publishing piracy in the United States saw a huge jump of over 17.5% between 2017 and 2018, whilst the European Union countries were not far behind, experiencing a 16.8% increase. To put these numbers into context, the United States returned a 7.4% decline in overall piracy between 2017 and 2018, whilst European Union countries saw a decline of 10.5% during the same period.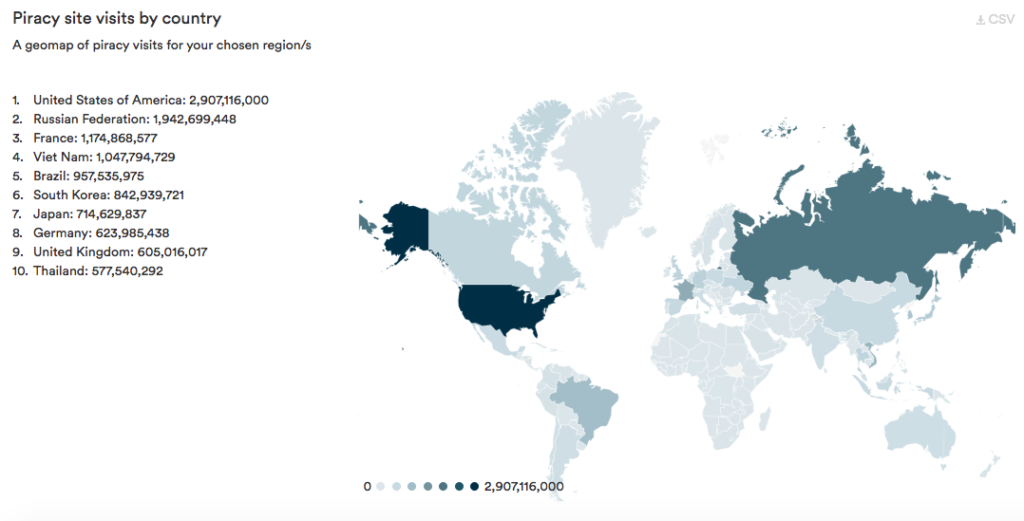 According to information provided by the Association of American Publishers, US publishers across all categories lose $80 million to $100 million annually to piracy – and that estimate may be too conservative. Conservative or not, a significant jump in visits to illegal publisher content would suggest this is a growing number.
Self-publishing authors have seen the shift first-hand. Tamsyn Bester, author, attributes the rise to "the advancement of technology, and the increase in usage of eBooks/eReaders, it has become easier than ever to illegally copy books/documents."
"The use of online social media as a way to distribute and share illegal files also makes it harder to detect the source of the problem. It hasn't been pleasant to have your work copied, and distributed online for free. I have lost a significant amount of my income," said Bester.
MUSO CEO Andy Chatterley believes that MUSO's long history of partnering with publisher to protect their content, coupled with a data driven approach to understanding targeting piracy, provides publishers with a service they can rely on: "At MUSO, we are proud to protect the intellectual property of publishers. Our deep understanding of the data that sits behind global piracy activity allows us to execute effective monitoring and take down strategies for small and large publishers alike."
If you're a self-published author, you can sign up here to make use of MUSO services and take control of your valuable work online.
Read our blog: MUSO Revolutionizes Self-Publishing Anti-Piracy Products
Sign Up Now